I've created a site a year or so back — Aviya. It was my very first site. Since then it has come a long way.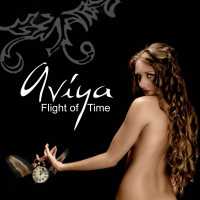 I first made the site with procedural coding, and early this year when I started learning OOP did I move it over to Zend. I'm almost busy everyday updating and tweaking the site.
The site has a contact form. On the backend Aviya can upload poems and blog articles. I also generate my own xml rss feed for people that want to subscribe. I also save the message of the contact us page to a database. I recently also added a albums and tracks database. So the lyrics and album description on the albums page pulls from a database. The navigation uses sprites, and the hovering notes uses jquery which I coded myself. I like the random movements of the notes.
First website for my portfolio, designed and coded by me.
Take care!
Tjorriemorrie